Home
›
Deluge Support Content
Please familiarise yourself with the forum, including policy on feature requests,
rules & guidelines
Gold encoder keeps resetting value if turned quickly?
volsteh
Croatia
Posts: 388
Just posting to say I successfully got rid of the problem with a contact cleaner(https://www.retroamplis.com/Contact-cleaner-Kontakt-60-00ml). If using different one be sure is the right type of product.
Used this video for disassembly (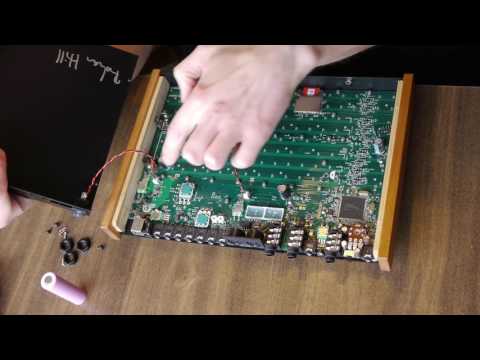 ), and also removed the pot cap and the nut and ring below the affected encoder.
Sprayed it from the top and the bottom, give it a few turns. Little drops of spray will go around so a good idea is to isolate the part you are working on with a "wall" of paper towels, especially when spraying from the top the top. Absorbed the excessive spray with paper towel.
over and out.
Post edited by volsteh on
Tagged: