Home
›
Deluge Help
Please familiarise yourself with the forum, including policy on feature requests,
rules & guidelines
Arm recording to get a "click in" before recording audio clips & loops?
sssetz
USA
Posts: 11
Hey all,
First week user of Deluge here, I've been reading through these forums, the manual and YouTube tutorials while waiting for my Deluge to arrive this past week. Greatly excited to work alongside all of you to add to this amazing community of creators! To the question—->
I am extremely excited about the Deluge for its live looping/sampling features. I have figured out how to start a new SONG, add an AUDIO track, arm it for recording and then record. But I cannot for the life of me figure out how to "arm" the track for recording. And by that I mean when I hit Play to record, it doesn't record instantly but instead has a click in 1-2-3-4-Then record? I cant seem to find that currently in the manual. I have seen a couple YouTube videos (like this one starting at 33:49) where they have this feature active, but alas no luck for me.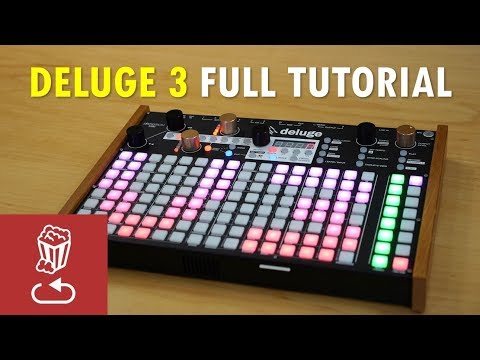 Thanks!
Post edited by sssetz on