Home
›
News
Please familiarise yourself with the forum, including policy on feature requests,
rules & guidelines
3.0 feature tease #2: Live Looping
Ian_Jorgensen
Wellington, New Zealand
Posts: 536
At Superbooth 2018 we unveiled the 'arranger' for the Deluge - a suite of features offering a brand new approach to complex song composition on a stand-alone piece of hardware.
Well, for Superbooth 2019, Rohan has gone above and beyond, creating another inventive and entirely new way of interfacing with the Deluge. We are over the moon today to announce that the Deluge synthesizer, sequencer and sampler is soon to also be... a looper!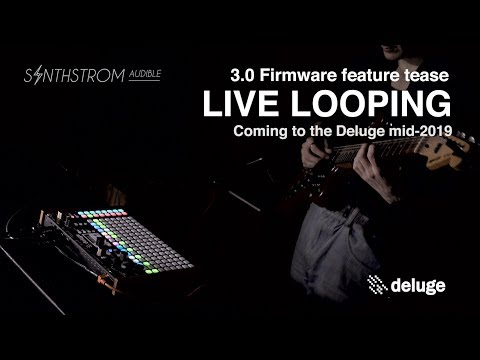 We asked some friends to have a jam on the alpha firmware and they show a glimpse into what is possible. You can find links to all four videos in our newsletter (http://bit.ly/2Zvu1f7) if you haven't received it in your email.
There will be further videos made at Superbooth (May 9-11) which will further explore the workflow and show just what is possible.
Please don't ask us if it does this or that - we'll have more details soon. We're just really excited and wanted to share this with you as soon as possible.