Home
›
Deluge Multisample and Sample Packs
Please familiarise yourself with the forum, including policy on feature requests,
rules & guidelines
Blooming Field | Deluge Sound Pack
rephazer
holland
Posts: 24
Hi Deluge Users,
I just released a new Sound Pack called Blooming Field.
Blooming Field is a Sound Pack for the Deluge inspired by early Romplers and Vintage Synthesizers featuring 50 patches + the song file of 'White Lie' which is playing on the Deluge in the video below made with using just a couple of the included presets.
All Patches are crafted with great care using (multi) samples of my personal sample library and sounds I've used in my music over the years so these are not just simple presets, but custom sounds.
Featuring samples of the Teenage Engineering OP-1, OP-Z, Roland MC-101, D-05, JX-03, JU-06, JP-08 and a Muse Receptor. With over 500 wav/samples in total resampled, looped and optimized one by one (total size of the sound pack is below 300 megabytes) for that vintage rompler sound!
The Blooming Field Sound Pack is available at https://rephazer.gumroad.com/
If you are interested in more custom sounds for the Deluge make sure to check out my other Deluge Sound Packs as well.
Thanks for watching/listening and support!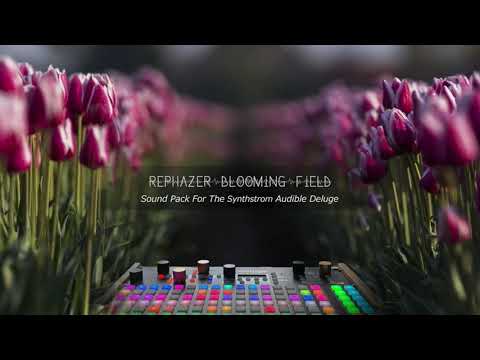 Post edited by rephazer on
Tagged: