Home
›
Please familiarise yourself with the forum, including policy on feature requests,
rules & guidelines
Hans - the 3D printed 5 button battery powered USB MIDI footswitch
icymulberry
Canada
Beta Tester
Posts: 9
This project (and the two that led to it) was entirely inspired by the Deluge so I will happily post about it here!
Hans is a 5 button footswitch, with a 3D printed housing, that can be built for around 50 USD. Hans works over USB or straight over 5-pin MIDI as Hans has an 18650 inside and can run for days without an external power source.
Check Hans out on Youtube: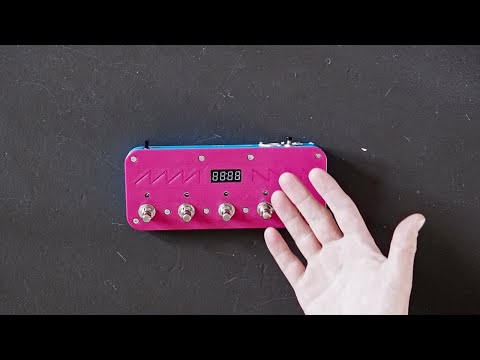 Check Hans out on github:
https://github.com/hunked/hans
Hans sends MIDI notes on/off messages as well as control change/program change messages. These can either be momentary - either note on/note off on press/release or a toggle mode that requires two buttons presses. You can also enable a special momentary mode - designed specifically for the Deluge (idea from reddit user neilbaldwn) - that sends a note on message when the button is pressed and another note on when it is released. This allows for one-press looping; press and hold the loop button for the duration of your loop and then let go when you are done!
Hans is totally customizeable. Change notes and velocities, CC numbers and values, PC numbers, channels, and various system settings all from the footswitch. As well - Hans is totally open source and I am updating the firmware as often as I find any bugs/think of any missing features. The firmware is easily updatable using the teensy loader (or full arduino software, if you so desire).
I decided to make a thread here so we can discuss Hans and various DIY footswitch options. I have gotten some great feedback from users on reddit and facebook that have gone into making Hans a better footswitch and I'd love to hear from anybody here who has input, too!