Home
›
Open Source
Please familiarise yourself with the forum, including policy on feature requests,
rules & guidelines
Keyboard API and General Improvements
reza
los angeles
Moderator, Beta Tester
Posts: 522
Merged with Community Firmware!
This feature's implementation started with @PaulFreund
GitHub Documentation
Keyboard API and General Improvements
1) Keyboard mode allows users to freely switch between all Clip types and get the first compatible layout. (Synth, Kit, Midi, CV)
2) Drum Keyboard View can now have all samples occupy as little as one pad per sample to 64 pads per sample (1x1 to 8x8 pad sections) with velocity levels distributed amongst the area of the sample's section size.
3) New In-Key Keyboard layout option which removes any out of scale notes in Keyboard View.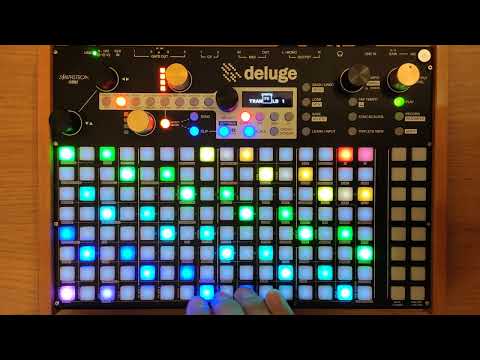 Discuss this feature, provide video/audio examples, etc.