Home
›
News
Please familiarise yourself with the forum, including policy on feature requests,
rules & guidelines
DELUGE goes OPEN SOURCE
Ian_Jorgensen
Wellington, New Zealand
Posts: 614
Since launching our beloved Deluge, we've added a ton of functionality, made it more versatile and packed it full of ground-breaking features. Our arranger, looper, advanced sequencing and MPE implementation are still industry leading.
At Synthstrom, we're devoted to sustainability and want our Deluge to continue being the centre of our users' musical excursions for many years to come. Late last year we started retrofitting older Deluge variations with the OLED screen featuring in our new units. The next step we're taking has been even longer in development - waiting until we knew we had a community full of talented coders who were as passionate about the Deluge as we are. We know now the time is right - it's time to take software development into overdrive - we're going open-source!
What is open-source? Open-source means we're opening our software code to the community; our users who know how to write code can now develop their own Deluge features, make refinements to the existing code and contribute to a Community version for all users.
Before the speculation even starts, this isn't us working on a new model, there are currently no plans for that. We've employed a team to manage the open-source project so we can focus our energies into ramping up the building of new OLED Deluges to meet demand, speeding up the retrofitting and refurbishing of older units, and just maybe, finally getting the Deluge into limited retail - though don't hold your breath on that last part
Synthstrom will continue to maintain and update the main "Official" repository, including all official Deluge Firmware releases going forward.
Alongside there will also be a "Community" repository (for both the OLED & non-OLED versions), forked from the Official repository, as a central place for community code contributions to be merged together, so long as they don't appear to break anything and represent complete features ready for use. And of course all future updates to the Official branch can be merged in, too.
And of course, you can fork either branch and make your own changes and share these with others, irrespective of what's happening in the Official or Community repository.
Installing Community or other firmware builds is 100% compatible with your Deluge's hardware warranty. However, if you use a non-official community build, we won't be able to provide software support.
Our open-source project manager will initially oversee and maintain the Community repository, though this will probably change in the longer term, particularly if or when open-source development branches in multiple different directions. We've created thorough documentation and Rohan will also be on hand at the launch, to offer guidance and assistance to those getting involved - including open video Q&A sessions.
Rohan has always been eager to give back to the global community of makers and tinkerers that helped him as a beginner, we just had to make sure the time was right, we had the right people involved and that we had a system that aided those taking part.
We're also launching a Patreon to help support those contributing to the 'Community' repository. This will allow the entire community to show their gratitude to those developing, testing and refining code by making a monthly financial contribution, from just $1. Though administered by Synthstrom, 100% of these payments (less Patreon fees and tax) will be distributed only amongst those coders contributing to the Community repository - distributed in accordance with how much each individual contributed.
We have re-opened the epic feature suggestion threads on our forums where coders can find ideas to work on and where users can discuss their desired features: https://forums.synthstrom.com/categories/deluge-suggestions
In special cases, the Official repository may consider submissions from the Community repository*, where features and their UI have proven universal appeal. However, Synthstrom needs to continue to provide our customers with a stable and high-performance official firmware version, so we need to be responsible for every line of code in this branch.
Deluge Firmware will be released under the GPLv3 license. There are no restrictions on personal use and this license allows for code to also be used in commercial projects - however, if even one line of code from this is used in a commercial project, the entire piece of code for that project must also be made open-source under this same license.
The newly open source Deluge Firmware source code will live in GitHub. We will be launching this project in June though you can follow our GitHub now and be alerted when it's live. https://github.com/SynthstromAudible
If a Community feature is to be accepted into the official repository this will be negotiated and licensed on a case by case basis with its developer(s)
Key dates & details:
Monday, June 5, 7pm EDT - Codebase made available, documentation released and Patreon launched.
Wednesday, June 7, 7pm EDT - Open Group video Q&A session with Rohan. Will be recorded and made available on GitHub following.
Saturday, June 10, 11am, CEST - Open Group Zoom session with Rohan. Will be recorded and made available on the GitHub following.
Following these Q&A sessions. Rohan and/or our Open Source team will be responsive in answering questions on the GitHub. Please try not to flood forums with questions until after these sessions as we anticipate much will be answered therein.
Open-source Project Manager: Jamie Fenton
An experienced games, audio and multimedia production tool engineer, Jamie Fenton is known in the Deluge community for developing the Downrush application. Downrush is used for transferring, viewing and editing of Deluge songs, patches, and media assets using a Wi-Fi SD card and your mobile device.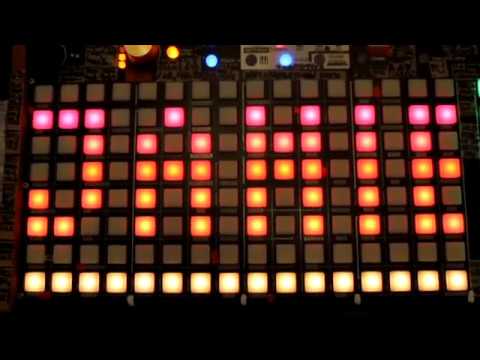 Post edited by Ian_Jorgensen on