Home
›
User Songs, Videos, Performances
Please familiarise yourself with the forum, including policy on feature requests,
rules & guidelines
medley in the woods by m.soundnomad
soundnomad
bern
Beta Tester
Posts: 15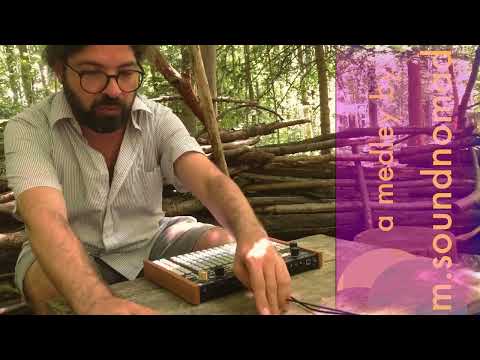 What I love about the Deluge? The fresh air I get while using it :-)
This was a Jam in the Woods during the summer heat. Starring the Deluge and OP-Z - recorded via USB onto my iPhone (while filming).
It is a selection of Deluge tracks from the past two years. I combine it with some OP-Z line module spice to add snare, kick, hats n FXs.
Still working on the whole transition aspect of a longer off grid dawless jam like this. I decided to cut it down from 90 min to this 30 min version sacrificing some transitions with rather unfunky stuff. :-)
I hope you enjoy like i did.