Home
›
User Songs, Videos, Performances
Please familiarise yourself with the forum, including policy on feature requests,
rules & guidelines
Dawless Jungle Synth Jam with Synthstrom Deluge
Ampelmann
Germany
Posts: 5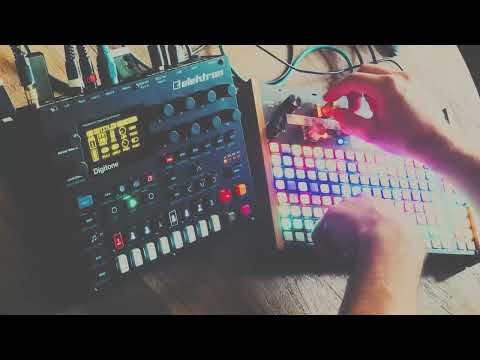 During the last weeks, I was practicing with my 2 machines creating different tracks and experiments. Then I created this Jungle/IDM/Synth melodic track using the loops I experimented with and programmed before.
There are several loops with variations of the drum track with a sliced jungle sample where I applied different variations. Also, bass sequences, pads, and leads are created using Deluge's internal synth and Digitone.
All were recorded in AUM with some minor audio processing.
Soundcloud:

Instagram:
https://www.instagram.com/ampelmannoise/