Home
›
User Songs, Videos, Performances
Please familiarise yourself with the forum, including policy on feature requests,
rules & guidelines
Dawless Synthwave Jam with Synthstrom Deluge
Ampelmann
Germany
Posts: 5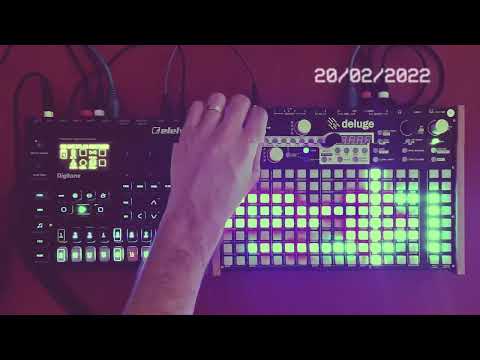 -
Hola, I'm trying to keep up the routine of posting more often my dawless jams or new tracks.
During the last weeks, I was learning about my new acquisition the magical all-in-box Synthstrom Deluge. Then I created this synthwave track using the arranger mode, it was a bit challenging in the beginning but later is like building Lego blocks with a loop of sounds. Also, I designed the sound based on some patches and add my own custom sample dubstep collection.
The Digitone is for mixer and master filter purposes only.
-
Soundcloud:

Post edited by Ampelmann on