Home
›
User Songs, Videos, Performances
Horns in the Deluge
MonVieuxMilou
France
Posts: 10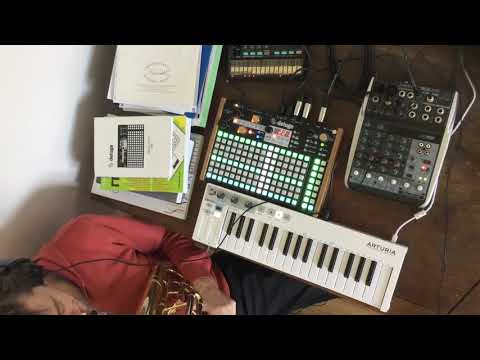 Hey all, this video is a little experiment for a "brass and synth" project I'm working on. Please excuse the sound quality.
I'm using some of the features and effects of the Deluge to play with the sound of my baritone horn.
The grid view is a nice harmonizer/octaver for an external instrument. Turning the arpeggiator on is also fun. I'm also checking out the delay, vibrato, chorus, phaser, distortion, etc.
The point of the video is also to ask for advice. I'm blaming my mix table and its cheap built-in preamps for the terrible sound fidelity of the horn, but maybe there's another reason? I want to know better before I spend 200€ or more on a decent preamp.