Home
›
Deluge Presets
Please familiarise yourself with the forum, including policy on feature requests,
rules & guidelines
Korg M1 T1/T2/T3 - All Legendary Sounds and Expansions for deluge 1.x [DEAD LINK - waiting]
fryyyy
germany
Posts: 154
The Legendary Synth now for Deluge. Sampled by 0on3. Made with the DELUGE KIT GENERATOR.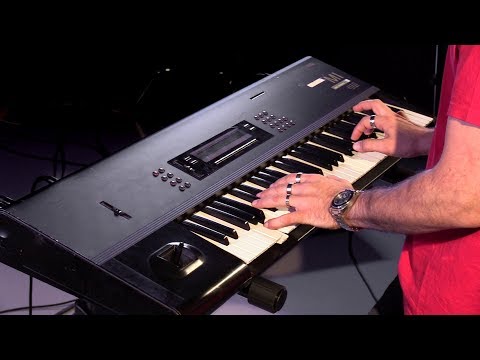 KIT800.XML to KIT896.XML All sounds are DRY, apply FX to your own taste.
(Make sure you don't overwrite any of your kits accidentially between numbers 800 and 900)
SONG080.XML is mapped to MIDI CH 9.
PATCH LIST: (Patch 0 = KIT800.xml)
0 12-Strings
1. A.Bass
2. Analog Bass
3. Angels
4. Bambu Trem
5. Bell Ring
6. Block
7. BottleBell
8. Bottles
9. Brass 1
10. Brass 2
11. Choir
12. Clav
13. Cloud Nine
14. Digi-Bells
15. Digital 2
16. Digital 4
17. Digital 5
18. DistGuitar
19. Double Reed
20. Dream Pad
21. Drop
22. E.Guitar 1
23. E.Piano 1
24. E.Piano 2
25. E.Piano 3
26. E.Piano 4
27. Finger Snap
28. Flexatone
29. Flute
30. Frettless
31. FV Wave
32. Good & Bad
33. Guitar 1
34. Guitar 2
35. Hammer
36. Harpichord
37. Hells bells
38. Hold...
39. Kalimba
40. Koto Trem
41. Lore
42. Magic Organ
43. Magic Piano
44. Magician
45. Metal Hit
46. Mono Synth
47. Mute Trp
48. Nimbus
49. Oberture
50. Ooh# Ahs
51. Organ 1
52. Organ 2
53. Pan Flute
54. Pan Mallet
55. Pan Wave
56. Piano 8
57. Piano 16
58. Pick Bass
59. Pick Guitar
60. Ping Wave
61. Pipe Organ
62. Pluck
63. Pole
64. Pop
65. Rhythm
66. Rock Guitar
67. Sitar 1
68. Sitar 2
69. Slap Bass
70. Soft Horns
71. Solo Sax
72. Solo Synth
73. Stratos 2
74. String Rise
75. Strings
76. Surprise!!!
77. Symphonic
78. SynMallet
79. Synth Bass 1
80. Synth Bass 2
81. Synth Brass
82. Synthbass 3
83. Tenor Sax
84. Timp & Bells
85. Trumpet 2
86. Tuba Fluguel
87. Tubular
88. Vibe Hit
89. Vibes
90. Voice Wave
91. Voices
92. Wait....
93. Wind Bells
94. Wire
95. Zephir 2
96. Piano Stack
Post edited by Icoustik on