Home
›
Please familiarise yourself with the forum, including policy on feature requests,
rules & guidelines
April 2018 Community Newsletter
Ian_Jorgensen
Wellington, New Zealand
Posts: 614

Deluge 2.0 firmware release coming soon.
Synthstrom Audible lead engineer Rohan Hill has been working on a number of significant changes to the Deluge's firmware which make it a brand new user experience, so much so, we're proud today to announce the imminent arrival of a huge 2.0 firmware update to our Deluge workstation.
We'll be unveiling several of the new features at Superbooth in Berlin, May 3rd-5th (come visit us in person at booth E270). The full update and public release will come in June, which as always, will be a free update for all our existing users.
Stay tuned to your favourite audio YouTube channels in May to see/hear the new features in action.
Deluge 2.0 firmware update tease.
See and hear it at Superbooth, Berlin, May 3rd-5th 2018
Estimated release, June 2018
New features include (among others):
ARRANGER
We believe this to be the most powerful and flexible song arranging mode of any modern hardware sequencer.
VIRTUAL-ANALOG SYNTH ENGINE IMPROVEMENTS
New analog-modelled filter "drive" and oscillator types are a significant addition to the Deluge's already feature-rich synth engine.
MEMORY MANAGEMENT IMPROVED 30-FOLD
You read that right - since firmware V1.2.0 added the streaming of all samples directly from the SD card, the Deluge's 64MB RAM chip has for the most part been sitting unutilized. With firmware V2.0, this memory is shared with the Deluge's general functions, making around 30x more working memory available for your song and its tracks, synths, notes and parameter automation.
CPU EFFICIENCY
Major overhaul of Deluge's audio and synth engine for significantly improved CPU efficiency (by 30-50%).
---
Superbooth Pre-party.
As well as Superbooth (booth E270) being our first proper synth trade-show appearance, we are super excited about throwing a special free party in Berlin the night before Superbooth featuring short performances from 13 Deluge users!
Details here on our Facebook event: https://www.facebook.com/events/407510309660864/
May 2nd, 8pm at Acud Macht Neu
Veteranenstraße 21, 10119 Berlin
---
Official Tshirt
The first official Synthstrom Audible tshirt – a Wellington collab. Amazing illustration by Stacy Eyles and printed by Artisan Screen Prints, both from Wellington.
(Gold and white ink on black tee)
https://synthstrom.com/product/synthstrom-audible-robot-tee/
Special Superbooth EU Deal.
We'll be bringing some Tshirts with us to Germany, so if you place an order by APRIL 20, we'll ship your tee from Germany in early May meaning no customs charges and cheaper shipping for European orders to the following countries:
Austria, Belgium, Czech Republic, Finland, France, Germany, Greece, Hungary, Netherlands, Norway, Portugal, Romania, Slovenia, Spain, Sweden, Switzerland, UK
https://synthstrom.com/product/synthstrom-audible-robot-tee-eu-special-superbooth-deal/
---
User Performance Videos
In this newsletter I thought I'd take the opportunity to show work by one Deluge user who goes by the name of EZBOT (still from video above).
EZBOT has a bunch of great performance videos with his Deluge + Eurorack set-up.
Follow him on Facebook
Make This Right: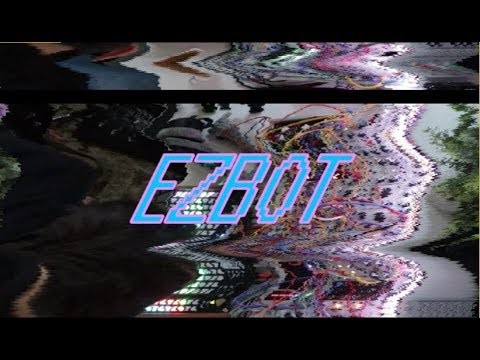 2HP Free Glitch: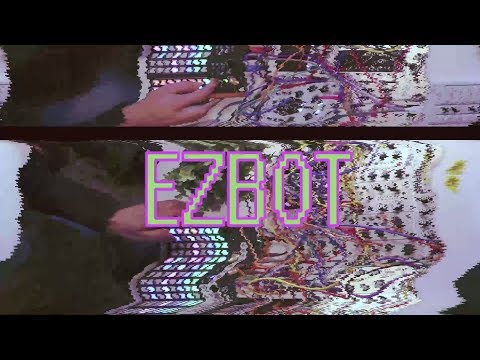 The Gates of Hell: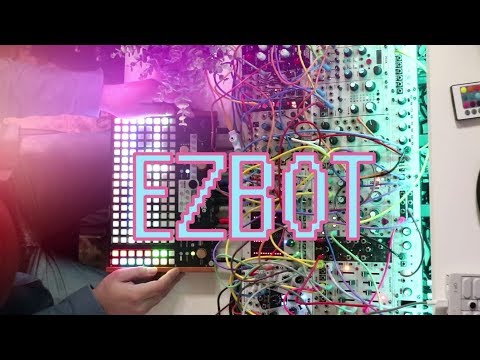 Mangrove Acid Bath: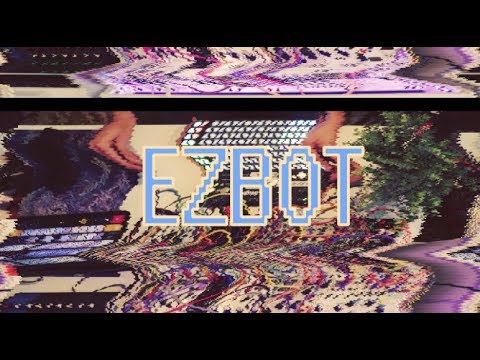 He is also on Patreon: https://www.patreon.com/ezbot
---
Deluge Europe Summer Tour
Are you in Europe and keen for Synthstrom Audible to come visit your studio and give a private demo to you and some friends? Send us an email!
Do you have a DIY space? In a synth meet-up group? Have synth get-togethers? Let's play
Email: ian@synthstrom.com
---
The Synthstrom Audible Internet Wormhole
Here is everything Synthstrom Audible online:
Our support content: http://forums.synthstrom.com/categories/deluge-support-content
Official forums http://forums.synthstrom.com/
Manual (online version): https://docs.google.com/document/d/1FAeJ5f1sl3kKJgvbKmGRe3PIMjkaYrh3eAXF05PAV6k
YouTube: https://www.youtube.com/c/SynthstromAudible
Instagram: https://www.instagram.com/synthstrom/
Twitter: https://twitter.com/synthstrom
Website: www.synthstrom.com
Shop (Buy a Deluge here!) https://synthstrom.com/product/deluge/
Soundcloud: https://soundcloud.com/synthstrom
Synthstrom Audible on Facebook
Our official Facebook page: https://www.facebook.com/synthstromaudible/
Synthstrom Deluge (Open Group)
This FB group is for anybody, not just owners
https://www.facebook.com/groups/1901933516792895/
Official FB Users (Closed Group)
This is owners only. If your FB name doesn't match your name your purchased Deluge with, email me to verify your identity.
https://www.facebook.com/groups/delugeusers/
Our firmware testers group. This is where you can download and try the next version of the software (once we have one for you to try). Bare in mind it is unreleased, so save often as crashes do happen. Each time we release new features, the users here will get to test them before we put into the wild.
(Again, this is for owners only, so please verify your identity)
https://www.facebook.com/groups/DelugeBetaTesters/
Post edited by Ian_Jorgensen on