Home
›
Open Source
Please familiarise yourself with the forum, including policy on feature requests,
rules & guidelines
16 Levels - Drum Keyboard View
reza
los angeles
Moderator, Beta Tester
Posts: 522
Merged with Community Firmware!
This feature's implementation started with @Alter
GitHub Documentation | Documentation #2
16 Levels - Drum Keyboard View
An all-new use for the "Keyboard" button in Kit clips. Uses the main pad grid for MPC-style 16 level (velocity) playing. Can experiment with modulating parameters by Velocity to achieve alternative results. Horizontal encoder scrolls by one 4x4 pad grid at a time, allowing positioning drums left to right, and vertical encoder jumps vertically by rows.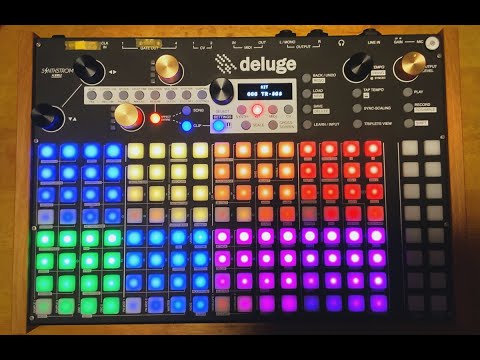 Discuss this feature, provide video/audio examples, etc.
Post edited by reza on