Home
›
Open Source
Please familiarise yourself with the forum, including policy on feature requests,
rules & guidelines
Quantize & Humanize Sequenced Notes
reza
los angeles
Moderator, Beta Tester
Posts: 522
Merged with Community Firmware!
This feature's implementation started with @Alter
GitHub Documentation | Documentation 2
Drum Randomizer

In Clip view, while holding down the pad(s) that contain a note, turning the Tempo knob to the right applies quantize to those rows, and turning it to the left applies humanize.

While holding down a note in the pad grid, pressing down the Tempo knob then turning applies quantize/humanize to all rows.

*This feature can be turned On/Off in the runtime feature setting. (Runtime Feature Setting is available in the Shift+Select knob menu.)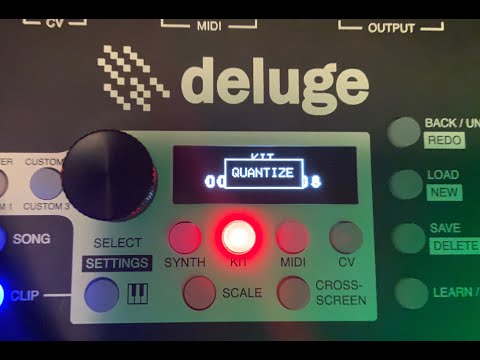 The button combinations in the video are different from the current implementation.
Discuss this feature, provide video/audio examples, etc.
Post edited by reza on