Home
›
General Discussion
›
Deluge Tips, Tricks and Hacks
Please familiarise yourself with the forum, including policy on feature requests,
rules & guidelines
Sidechain EVERYTHING
Bay_Mud
Toronto
Beta Tester
Posts: 17
...OK, maybe not everything, but a lot of things can be modulated by the sidechain (and different drums can trigger by different amounts, etc.).
I've been busy moving cities, but wanted to do a video where I started from a brand new synth patch and only edited the sound via patching parameters to sidechain. Some of it is more useful than others (sidechain to increase the arp rate can be very fun), but thought I'd share.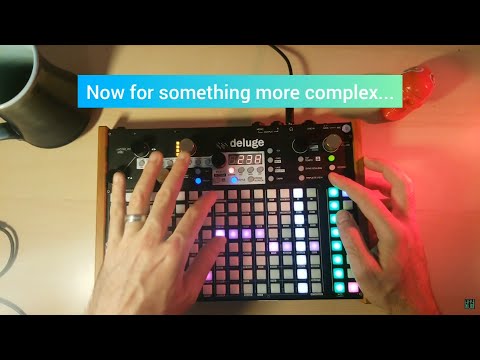 Tagged: