Home
›
User Songs, Videos, Performances
Please familiarise yourself with the forum, including policy on feature requests,
rules & guidelines
T 1 D 3 S ~ Traces | Synthstrom Deluge // OTO BAM // Vongon Ultrasheer Ambient
T1D3S
Suffolk, UK
Posts: 7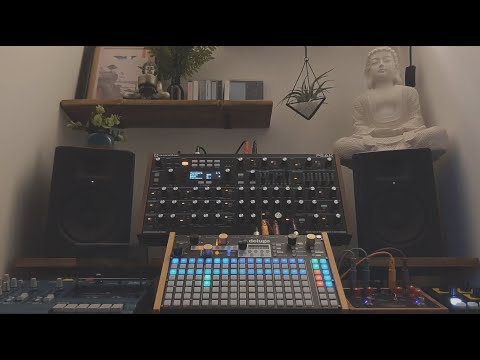 First track with the deluge whilst my Octatrack is away for repair and so far this thing has blown me away. I think I may have found a workflow I am super happy with, it's sampling capabilities really set it apart and the sequencer is wonderful...also the Vongon Ultrasheer...what can I say this pedal is so unique and has such a character, I think it plays really well when stacking with other effects as well as stand alone.
Hope you get something from my music, take good care.
Social ~
https://www.instagram.com/t1d3s_music/
https://soundcloud.com/t1d3smusic
Equipment used; Synthstrom Deluge//Novation Peak//OTO Machines BAM//Vongon Ultrasheer//Fender Strat//Blackstar Silverline Standard 20w Amplifier recorded using Shure Sm57//Tascam Porta 02//Arturia Keystep//Mackie BX5 Monitors//Behringer Xenyx802 Mixer//Tascam DR40X
Post edited by T1D3S on