Home
›
User Songs, Videos, Performances
Please familiarise yourself with the forum, including policy on feature requests,
rules & guidelines
1st attempt at a track
bartjan
netherlands
Posts: 6
I bought the deluge last year and have enjoyed playing around with it. My skill level at making music had previously only been limited to playing on the piano. Thus I have no knowledge of how to make a track and what's usually included and how they are layed out (currently still reading electronic dance music by rick snoman).
Thus I simply just play around to find something I like and try to make a decent sounding loop.
This is the 41st loop I saved and the 1st one I like enough to post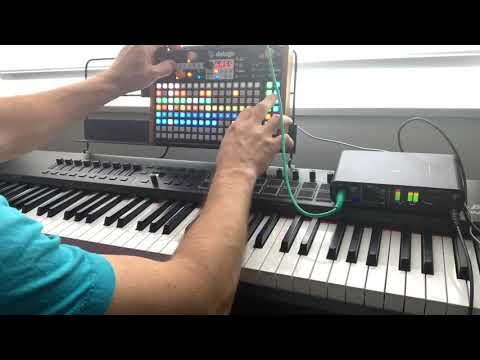 Track 1 = 909 drumkit
Track 2 = Boards of Deluge 10 - vapor pad
Track 3 = Boards of Deluge 33 - lead from tapes
Track 4 = Boards of Deluge 31 - retro bass
Track 5 = Boards of Deluge 31 - retro bass (different variation)
Track 6 = Boards of Deluge 59 - strange finale
Chord progression is a simply Eb major7 - C minor7 - G minor7 - G minor7
Any feedback is welcome
Post edited by bartjan on