Home
›
Deluge Presets
Please familiarise yourself with the forum, including policy on feature requests,
rules & guidelines
FM Patches / Sound Design by Fenix Song (FREE Set)
fenixsong
United States
Beta Tester
Posts: 30
I saw these requests for FM patches / presets / sound designs and I have them! I've been developing some FM Deluge sound designs for the past few years and would like to share them with you now.
The files are at https://www.patreon.com/posts/52698589 - its a free post (no need to be a patron! feel free if the inspiration strikes you)
Also I made a video to demo these, so you know ahead of time what you're getting for the low, low price of FREE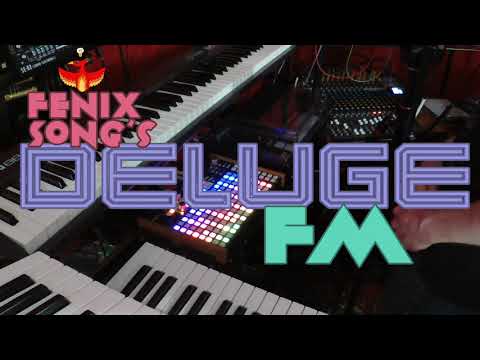 I'd love to hear your comments, feedback, and suggestions for future sound design here, or on patreon, etc.
Tagged: