Home
›
Synthstrom TV
Please familiarise yourself with the forum, including policy on feature requests,
rules & guidelines
Deluge Like Bulaw - Episode 1 & 2 reruns (July)
Ian_Jorgensen
Wellington, New Zealand
Posts: 534
Michael J. Bulaw ( Too Mere on these forums) is very well known for having an encyclopedic knowledge of the Deluge and a master of multiple classic, as well as, inventive workflows.
Michael will be hosting two x 30min episodes each month talking through ideas and hacks you might not have investigated on the Deluge before.
Michael will be in the chat if you have any questions during the episode also
You can check Michaels submission for our recent 'Deluge Dozen' challenge below.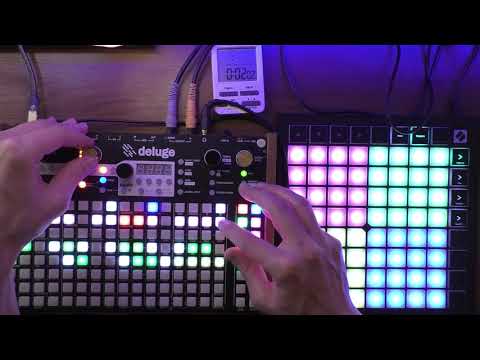 EPISODE 1
6th 17:00 (PDT), 20:00 (EDT)
7th 01:00 (BST), 02:00 (CEST), 10:00 (AEST), 12:00 (NZT)
Repeat airing
12th 11:30 (PDT) 14:30 (EDT), 19:30 (BST), 20:30 (CEST)
13th 04:30 (AEST), 06:30 (NZT)
EPISODE 2
27th 11:30 (PDT), 14:30 (EDT), 19:30 (BST), 20:30 (CEST)
28th 04:30 (AEST), 06:30 (NZT)
Repeat airing
30th 16:00 (PDT), 19:00 (EDT)
1st (July) 00:00 (BST), 01:00 (CEST), 09:00 (AEST), 11:00 (NZT)
Post edited by Ian_Jorgensen on
Tagged: