Home
›
Deluge
›
Deluge Software Suggestions
Conditional Notes/Triggers
Horstmaista
Los Angeles
Posts: 53
It would be awesome to have the option to add a probability to each note/trigger. The user could choose between a percentage to pick randomly (33%, chance to play that note/trigger is 1/3) or a fraction (1/4 - note/trigger plays once and then not for 3 times).
The Elektron Rytm has that feature and it adds so much to the sequencer (also saves from the need to make long sequences to leave out notes/triggers every x-th bar).
around 1:32 here: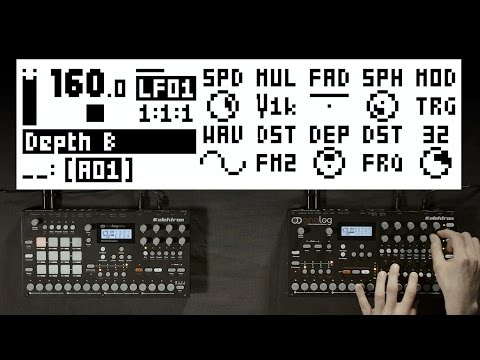 page 44 (conditional locks) here:
https://www.elektron.se/wp-content/uploads/2016/05/analog-rytm_manual_OS1.31.pdf
This discussion has been closed.