Home
›
Showcase
Deluge in Portugal (Trap, Hiphop, Grime, House, Kuduro, Indietronica)
Hey,
Got my Deluge last week (delivered to UK incase your wondering we didn't deliver anything to Portugal), and I am in love with it. Was a bit apprehensive as the type of music I like to make, I saw no examples of people using the Deluge to make. But I am happy to say it works fine for everything I want it for. Here is what I've managed to make since I got it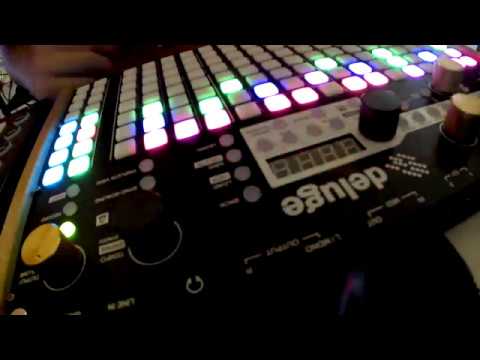 unfortunately I was away on holiday so didn't get that long on it. But it is something like 2.5hrs of work to create the first ~15 bits of music I made on the video (I usually only work on something for 5-10mins before moving on). After I got the synth home I spent much more time on it and added my other synths via midi.
Anyway I am very much up for collaborating and sending my files across to someone else.
Cheerio!
Post edited by Guilherm3 on