Home
›
Deluge
›
Deluge Questions, Feedback & Updates
Guitar looper / Footswitch
jwhitmore
Ireland
Posts: 7
There's a chap on the YouTube who does interesting looping with the Digitakt,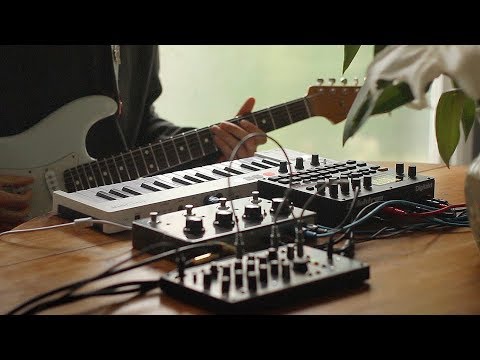 I'd like to do something similar with the Deluge, but think I need a footswitch.
As an aside I think an alternative to the footswitch would be to program into arranger view that you want to create a loop at a certain point in the performance and the Deluge just records at the point in time. I might not be explaining that very well. Say you have a 4 bar synth intro and then you have in the arranger an eight bar section where it's going to record 'Guitar Loop A'. After recording 'Loop A' from bars 5 to 12 it can play that back later in the piece. So at bar 24 play back the 8 bars you recorded at bar 4.
That makes sense in my head but maybe I'll just get back to the footswitch. Deluge used to do a footswitch, but I'd like to make my own, so I'm wondering what are the specs for a footswitch. I assume it's going to be MIDI, but then I already have a MIDI controller plugged into the USB. If I can use both the USB Midi and the old style MIDI connector at the same time then we're golden. MIDI is a fairly simple protocol so can I just make a footswitch and when the switch is pressed transmit a midi message? So are there certain messages which much be used to trigger a looper action or is it a case of just sending messages on any channel and 'Learn' the messages on the Deluge?
There's possibly a 'shift' 'loop start' button on the pads, there's just so many buttons I might have missed it.